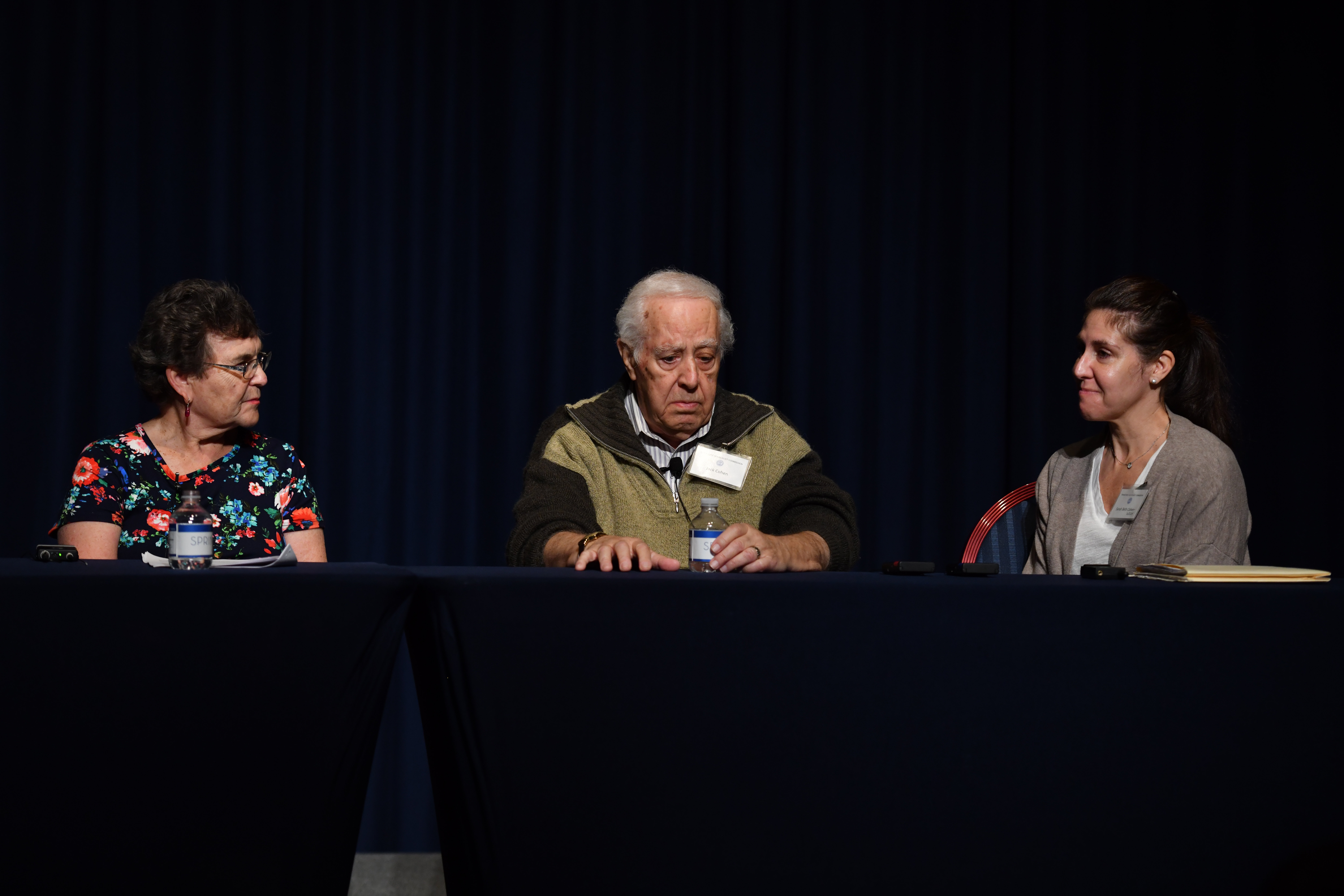 The best way to understand and absorb the powerful stories that come from the historic events of the Holocaust is to hear them firsthand from someone who experienced it. The Tennessee Holocaust Commission Speakers Bureau is passionate about making every attempt to provide this meaningful encounter for Tennesseans throughout the state.
The mission of the speakers bureau is to assist you in selecting a topic and speaker that precisely meets the needs, areas of interest and age level of your audience. (Due to the age and physical health of these eyewitnesses, every effort will be made to obtain a speaker.)
Frequently Asked Questions
Please fill out the speaker request form above. We request that you provide us with at least 30 days notice so that we may make arrangements with speakers.
Contact us as quickly as possible. We understand if things must be rearranged, but the speaker you requested might have to cancel due to scheduling. If a cancellation is made, we will try our best to find you another speaker.
If you are a high school student or parent of a student doing research, we request that the teacher giving the assignment contact Devora.fish@vanderbilt.edu or 615-343-2563. We require at least two weeks notice to schedule research interviews to properly match the survivor with the student. College students may contact Devora Fish themselves to make arrangements. Assignments made to entire classes of students or groups of students will require special arrangements through the commission. We become very busy in the months of March, April and May, so as much advance notice as possible is appreciated.
We respect our speakers' privacy and therefore do not display this information on our website. To get in touch with a speaker, please contact the commission by emailing tnholcom@vanderbilt.edu
Send it to our address at P.O. Box 59252 Nashville, TN 37205 and we will forward it to them. Our speakers love letters, and so do we!
Of course! Donations play a significant role in funding our programs at the Tennessee Holocaust Commission. You can donate here or mail it to our address at P.O. Box 59252 Nashville, TN 37205.