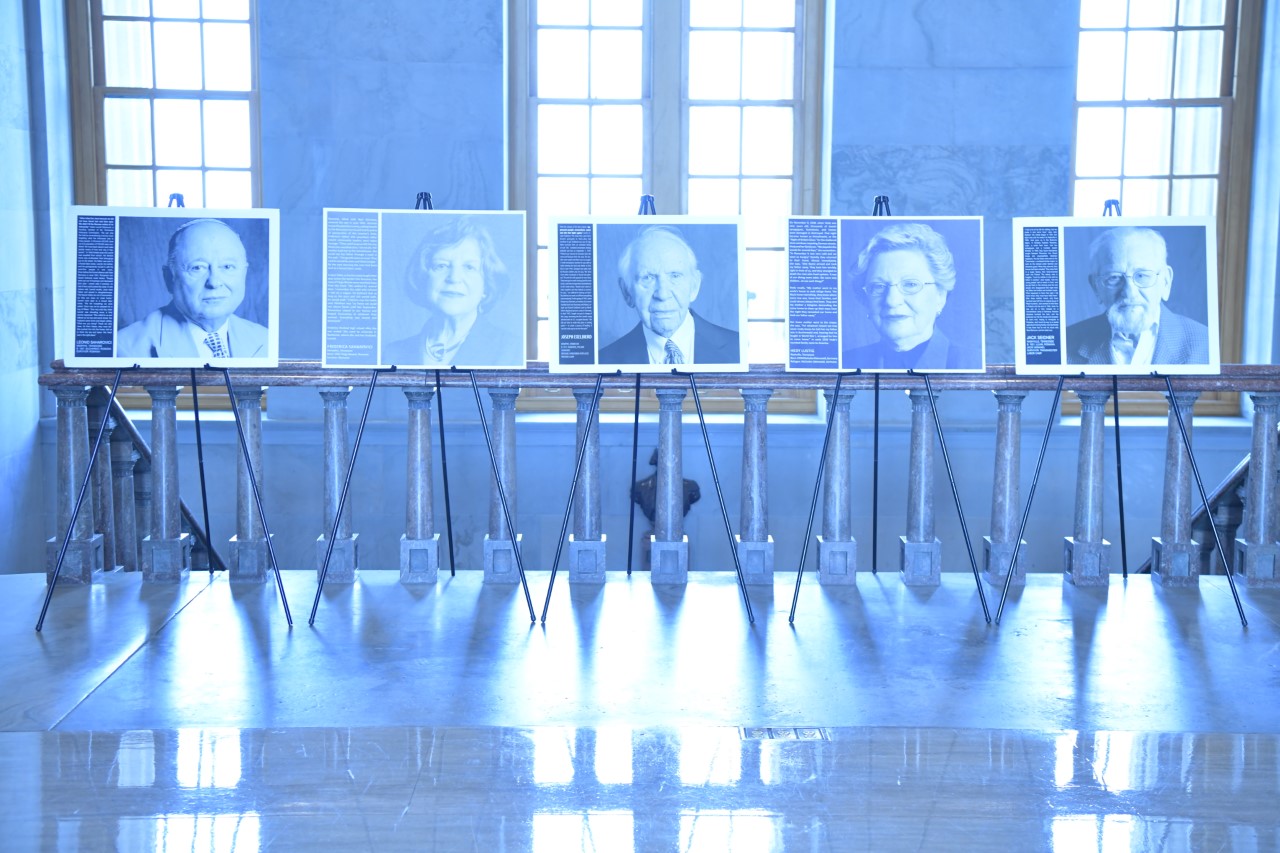 Part of the THC's mission is to promote the remembrance of the Holocaust, which we do in many ways throughout the year, including hosting special commemorative events for the community. Explore the events below to find one in your area.
Tennessee Annual Day of Remembrance
This yearly event coincides with the nationally celebrated Holocaust Remembrance Day, first commemorated in the United States in 1979. In October of 1980, President Jimmy Carter established a Holocaust commission to provide guidance for the national Day of Remembrance. With this guidance, the Tennessee State Legislature passed an act establishing the Tennessee Holocaust Commission to promote remembrance and inspire education about the Holocaust to all its citizens.
For more than 25 years, the Tennessee Holocaust Commission, in cooperation with the state of Tennessee, holds an annual day of remembrance in Nashville, which remains a testament to the commitment of all Tennesseans to "never forget" those who perished in the Holocaust. The community is invited to join together for the event, typically taking place in April or May, and elected officials from all branches of government participate.
Holocaust Remembrance Day -- Yom HaShoah in Hebrew -- is commemorated annually on the 27th day of Nisan on the Jewish calendar, marking the anniversary of the Warsaw Ghetto uprising. The date was selected by the Israeli Parliament, Knesset, on April 12, 1951. Yom HaShoah became formalized into law on August 19, 1953. Although the date was established by the Israeli government, it has become a day commemorated by Jewish communities and individuals worldwide.
You can help us tell their stories