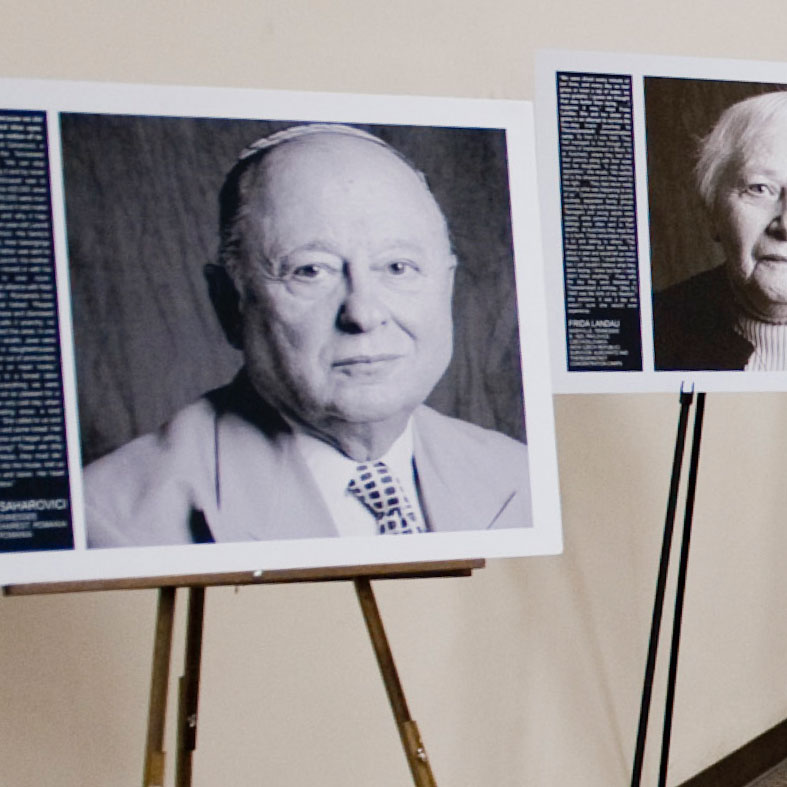 The Tennessee Holocaust Commission is committed to helping Tennesseans learn about the events of the Holocaust in a powerful, memorable way that encourages understanding and tolerance among all people. The exhibits below are carefully created to promote remembrance of the Holocaust and meaningful learning experiences for all who experience them.
The "Living On" program offers audiences a multimedia learning opportunity through the experiences of Tennessee eyewitnesses to the Holocaust. The program consists of a traveling exhibit of photographs and text, a book published through the University of Tennessee Press, a DVD produced by Nashville Public Television, lesson plans, educational workshops and live testimony available on our survivor archive website.
Nelly Toll, "Behind the Secret Window"
Nelly Toll was six years old when the Nazis occupied Poland in September of 1939. At the age of eight, Nelly was hidden in a small bedroom of a Polish couple. For more than a year she lived in constant fear of being discovered. During this time she wrote in a diary and painted watercolor pictures of a fantasy world beyond the hiding place; filled with friends, fun, bright skies and happy family life.
The THC is the repository of reporductions of the original watercolors and are part of Nelly Toll's personal collection donated to the Tennessee Holocaust Commission in 2007. "Behind the Secret Window" is also available as a book.