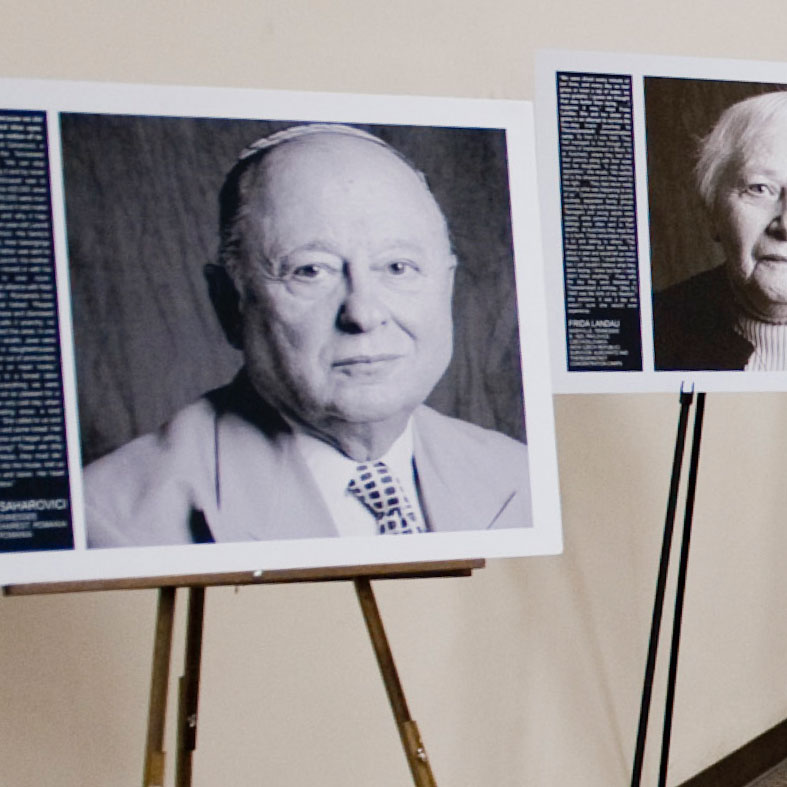 The Tennessee Holocaust Commission has several exhibits that are available for short-term loan, expertly curated to create meaningful, educational experiences with the history of the Holocaust and stories of Tennessee survivors, liberators, and witnesses.
To request an exhibit, please complete the form below.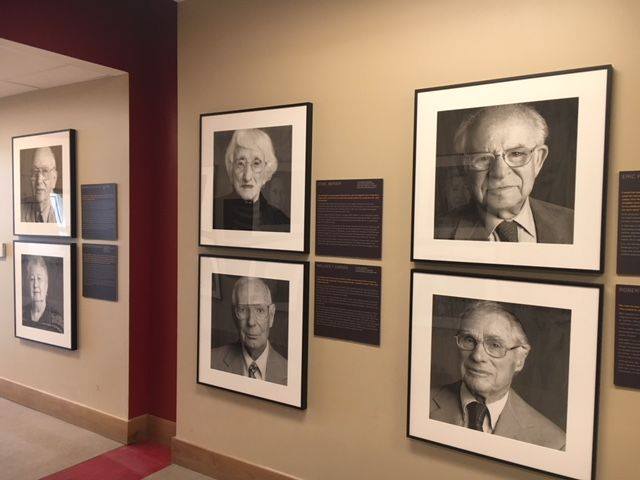 Featuring the testimony of Tennessee survivors, liberators, and witnesses alongside portrait photographs by Robert Heller, Living On uses multi-media learning tools to create an educational experience to give life to these individuals' experiences in the Holocaust and beyond. In additional to the physical, touring exhibit, the program includes an exhibit catalogue, a movie produced by Nashville Public Television, lesson plans, educational workshops. The digital exhibit can be accessed here.
The Commission is incredibly grateful for the education contributions of our Teacher Fellows on the Living On digital exhibit, including, but not limited to:
·       Allyson Bass
·       Anita Puckett
·       Athena Davis
·       Becky Hasselle
·       Jill Coble
·       Julie Mitchell
·       Kim Blevins-Revella
·       Monnie DeBerry
Nelly Toll was six years old when the Nazis occupied Poland in September of 1939. At the age of eight, Nelly was hidden in a small bedroom of a Polish couple. For more than a year she lived in constant fear of being discovered. During this time she wrote in a diary and painted watercolor pictures of a fantasy world beyond the hiding place; filled with friends, fun, bright skies and happy family life.
The Commission is the repository of reproductions of the original watercolors and are part of Nelly Toll's personal collection donated to the Tennessee Holocaust Commission in 2007. "Behind the Secret Window" is also available as a book.
The Perpetrators is a series of 30 lithographs created by the artist Sidney Chafetz. Completed in 1992, the pictures depict the individuals who carried out the policies of the Third Reich during World War II. Below is an excerpt from Chafetz's artist statement:
"In 1990, after I had done extensive research on the Nazi era, Perpetrators began to take shape. Rather than depicting victims, I decided to portray the people who made Hitler possible. I began to focus mainly on a representative group of men who helped Hitler to power and implemented his policies. These "perpetrators" came from every facet of life: law, education, the military, industry, finance, medicine, religion, science, journalism, art. They were mainly men of position and education. By using period photographs, together with biographical text as integral to the drawn portraits, I satisfied the twin poles of my aesthetic and didactic interests: work that achieves a formal coherence and at the same time educational impact."