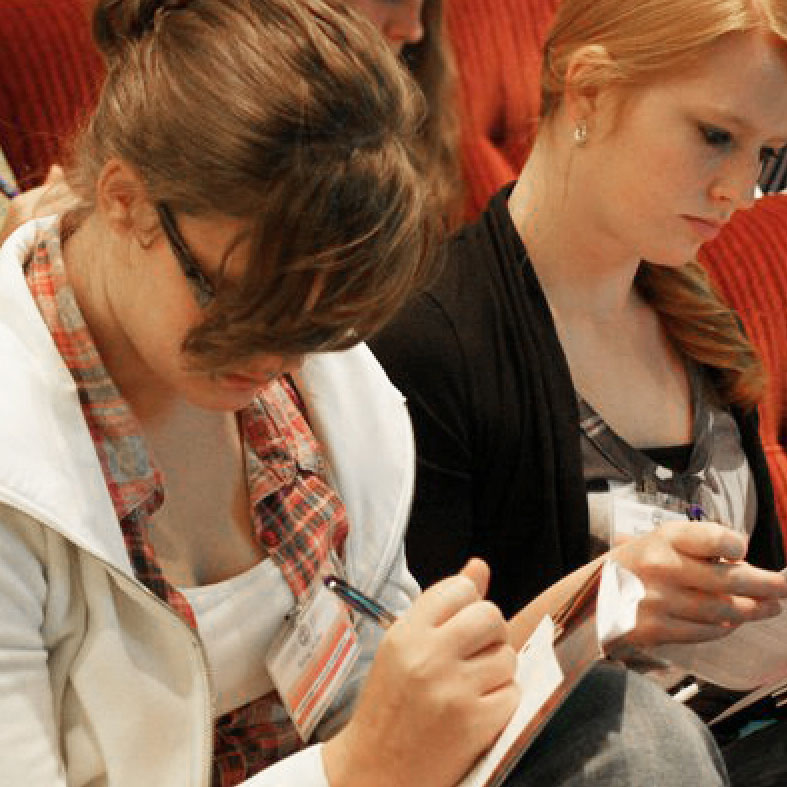 The Tennessee Holocaust Commission annually selects and welcomes four interns to our comprehensive Summer Internship Program. This program is designed to give burgeoning non-profit professionals experience and mentorship in their fields. In addition to directly applicable work experience with each position's specific responsibilities, all interns participate in weekly professional development seminars and Holocaust education sessions with relevant experts in the field. The goal of these seminars are to educate interns on the history of the Holocaust and to prepare interns for the cultural non-profit workforce. All graduates of the program emerge with a better understanding of how to navigate the professional landscape and an improved fluency in Holocaust history. Additionally, opportunities are available for independent research projects or thesis research within the internship, per the discretion of the Commission.
"I have worked in professional settings before, but have not had the opportunity to have so much one-on-one and small group discussion with my supervisors and other members of the organization. It was really helpful to be able to have informal discussion with both members of the commission and professionals in other fields; I feel much more comfortable having conversations about my career goals and asking questions of other professionals". – Ruby Stricker (Former Intern, 2019)
There are four different positions available per session; please see the descriptions below for more information on the specific positions and details on how to apply.
Applications open January 15th and close March 5th; applicants will be notified of interview status no later than March 12th.