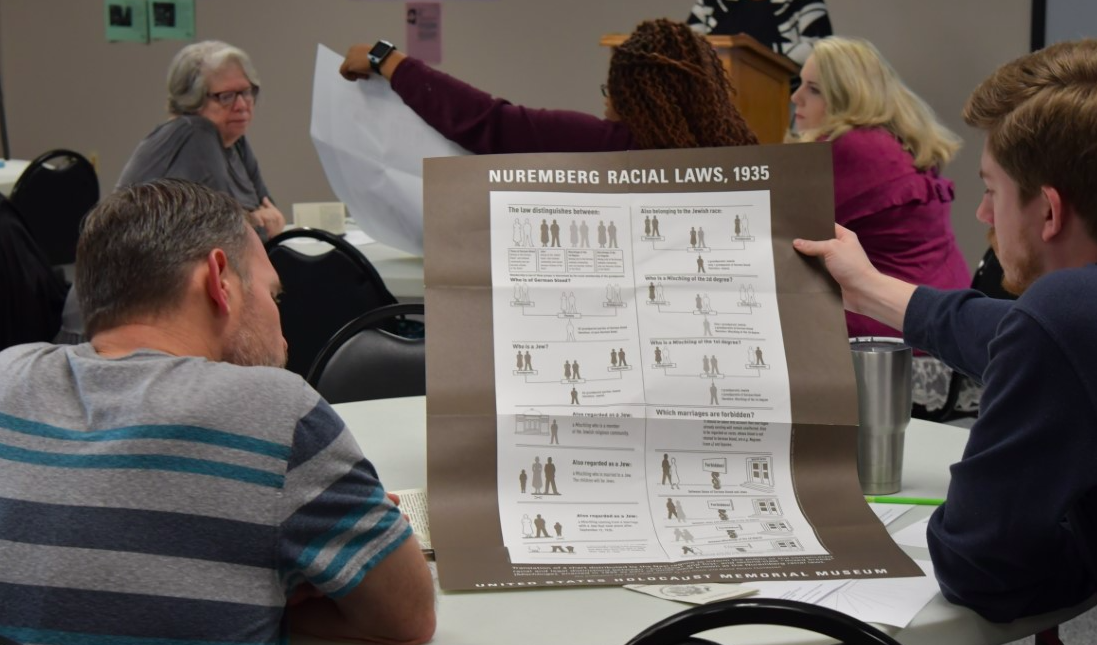 In 2006, the Tennessee Holocaust Commission (THC) created a program to engage outstanding teachers in the field of Holocaust education. The two-year program trains master Holocaust educators from throughout the state of Tennessee so that they may serve as liaisons for the Tennessee Holocaust Commission in their region of the state.
The first class of twelve has been highly successful over the years, receiving prestigious awards and appointments to the United States Holocaust Memorial Museum. The THC Fellows are competitively selected and undergo intense and comprehensive training to develop their skills and knowledge base, including firsthand experiences with survivors and visiting the United States Holocaust Memorial Museum in Washington, D.C.
If you're interested in becoming a THC Fellow, please download the application form below.
THC Fellows are available as a resource to anyone looking to learn more about the Holocaust or teach on the subject. If you're interested in connecting with a THC Fellow in your area, please contact us.
You can help us tell their stories