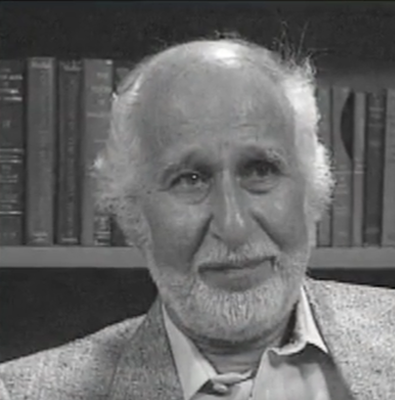 Ernest Freudenthal's
Travel Map
Resident of:
Nashville, Tennessee
Born:
1920 Mannheim, Germany
Refugee:
Frankfurt, Germany
1920
July 22: Ernest Freudenthal was born in Mannheim, Germany.
1933
Before Hitler came into power, Ernest lived a rather normal life, fully integrated with those outside the Jewish religion. However, when Hitler became Chancellor, life quickly changed. Ernest and his friends were no longer allowed to socialize with their non-Jewish friends. During the winter holidays, Ernest and his family went to visit his father's family in Tann, Germany. While his family was there, some local Jewish homes had their windows smashed in the middle of the night. They hid in the basement and for two weeks, they slept with their clothes on, not knowing what might happen next. Things changed culturally within the community. "Heil Hitler" became the common verbal and written greeting.
1935
Due to his father's death, Ernest left school and his family was forced to move to his mother's hometown in Frankfurt, Germany. In order to help support his family, he became an apprentice at a clothing factory when he was age 15. It soon became apparent that it was no longer whether to leave, but when and where to go.
1936
Ernest's Jewish classmates were kicked out of public schools and Jewish communities were forced to institute their own school systems. A distant relative, Mortimer May, visited Ernest and his family. When Ernest expressed a desire to leave Germany for America, Mr. May sent an affidavit.
1937
With limited economic and academic opportunities in Germany, Ernest left Europe before the war broke out, with the affidavit from the May family. Sailing from Hamburg, Germany, he arrived in New York where he stayed with relatives for two weeks. From there, he traveled by train to Nashville, Tennessee and met with the May family.
1938
Ernest's mother continued to live in Frankfurt, Germany. Kristallnacht occurred and German soldiers arrested Moses May, Ernest's uncle, who also lived in Frankfurt.
1939
July: Ernest's mother left Germany and was able to live with her son, Ernest, in Nashville. September 1: World War II began.
1941
Ernest's grandmother managed to also get to Nashville despite the length of the trip and the ongoing war.
1942
Ernest entered Vanderbilt University.
1944
Ernest enrolled in the United States Army and for the first time felt homesick.
1948
December 26: Ernest married his wife, Stephanie, at the Warwick Hotel in New York. She was also a refugee from Mannheim, Germany. The couple later raised two children and became very active in Nashville's Jewish community.
2014
June 17: Ernest Freudenthal passed away in Nashville, Tennessee at the age of 93. "Ernest G. Freudenthal, Obituary." The Tennessean. Legacy.com, 19 June 2014. Web. 12 Feb. 2016. .